Cycling training camps are an excellent way to push yourself and improve your cycling skills. However, they can be intense and physically demanding, leaving your body feeling sore and fatigued. This is where recovery becomes crucial, and one product that can aid in post-workout recovery is the deltaG Ketone Drink.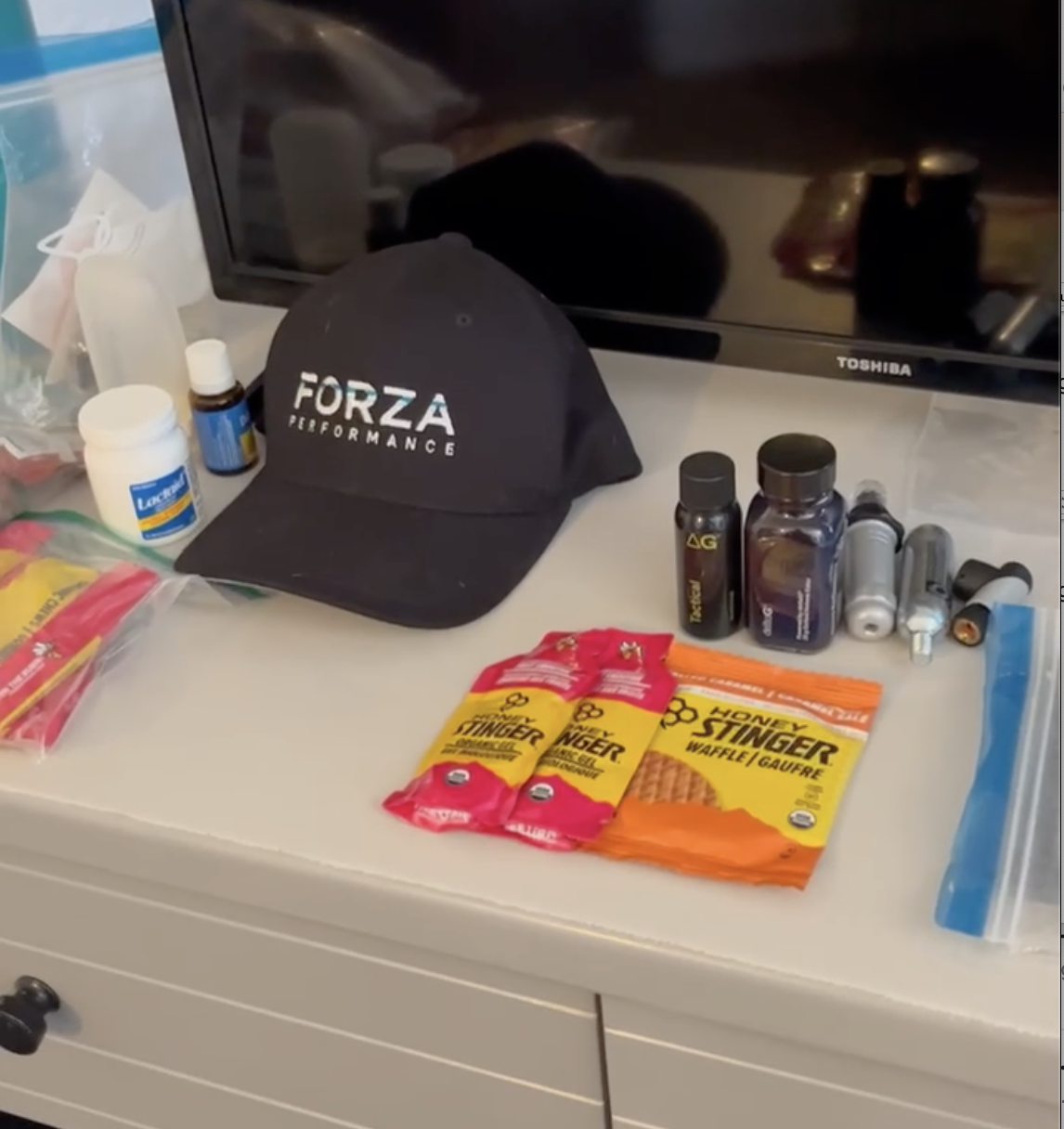 I've been using deltaG Ketones on and off for the past two years and as a 42-year-old full-time bike mechanic, running a business and racing competitively, I can say that It has helped boost my performance, and was one of the contributing factors for helping me get a bronze medal at provincials in 2022. One of the key ways I used the deltaG Ketone Drink to enhance my performance is during winter training camps where you ride daily. I would take a shot before rides and sometimes during and after. 
The deltaG Ketone Drink is a sports supplement that is designed to enhance recovery and improve athletic performance. The drink contains exogenous ketones, which are a type of ketones that are produced outside the body and consumed as a supplement. These ketones can provide energy to the body and improve recovery by reducing inflammation and oxidative stress.
So, how can deltaG Ketone Drink help you recover during a cycling training camp?
1. Enhanced Recovery: Training camps can be grueling, and your body needs proper recovery to perform at its best. The deltaG Ketone Drink can enhance recovery by providing energy to the body and reducing inflammation and oxidative stress.
2.Increased Endurance: deltaG Ketone Drink can help improve your endurance during long rides. Exogenous ketones provide the body with an alternative energy source, which can help you push through those tough moments during a ride. I found that I was still able to push decently hard at the end of a long 4-6hr day in the saddle.
3. Reduced Muscle Soreness: Muscle soreness is a common issue that cyclists face during and after training camps. deltaG Ketone Drink can help reduce muscle soreness by decreasing inflammation and oxidative stress, allowing you to recover faster and perform better
4.Improved Mental Clarity: deltaG Ketone Drink can also improve mental clarity and focus, which is essential during long training sessions. The ketones in the drink provide the brain with an alternative energy source, which can help improve cognitive function.
It's important to note that the deltaG Ketone Drink should be used in conjunction with a healthy diet and exercise program. While it can enhance recovery and improve performance, it is not a magic solution. Proper nutrition, hydration, and rest are still essential components of any recovery plan. You still have to put in the work! 
There is some interesting research that suggests deltaG helps elevate EPO having the potential to stimulate red blood cell production and improve performance 
But hey, I'm just a bike mechanic trying to race when I can, so I don't have the bandwidth to understand this all this now. Perhaps I need some more ketones! Nonetheless, Evan Muller-Cheng, Forza's new Chief Technology and Performance Officer, will explain in a future blog about the excitement around deltaG Ketones potentially boosting EPO. 
deltaG is supporting the Forza Performance Team and Affiliates, and has been kind enough to offer a 10% discount to our blog readers. If you would like to try Ketones, use the code FORZAPERFORMANCE at checkout.
Check out the deltaG Ketones here. 
Ride Safe,
Nick Di Cristofaro 
Service Manager
Disclosure - deltaG is not yet approved by Health Canada. Although, Health Canada does permit individuals "to import a single course of treatment or a 90-day supply based on the directions for use, whichever is less, of an NHP". Accordingly, importing deltaG and consuming the products are the responsibility of the individual. Forza Performance or Forza Performance Online Inc., are not directly selling deltaG, and thus not responsible for purchase or sale by customers. 
—-
P.s. if you want to nerd out, here are references to deltaG studies to check out or wait for Evan's blog to summarise them soon.
1. Breenfeldt Andersen A, Graae J, Bejder J, Bonne TC, Seier S, Debertin M, Eibye K, Hostrup M, Nordsborg NB. Microdoses of recombinant human erythropoietin enhance time trial performance in trained males and females. Med Sci Sports Exerc 55: 311–321, 2023. doi: 10.1249/MSS.0000000000003052.
2. Cox PJ, Kirk T, Ashmore T, Willerton K, Evans R, Smith A, Murray AJ, Stubbs B, West J, McLure SW, King MT, Dodd MS, Holloway C, Neubauer S, Drawer S, Veech RL, Griffin JL, Clarke K. Nutritional ketosis alters fuel preference and thereby endurance performance in athletes. Cell Metab 24: 256–268, 2016. doi: 10.1016/j.cmet.2016.07.010.
3,Dearlove DJ, Harrison OK, Hodson L, Jefferson A, Clarke K, Cox PJ. The effect of blood ketone concentration and exercise intensity on exogenous ketone oxidation rates in athletes. Med Sci Sports Exerc 53: 505–516, 2021. doi: 10.1249/mss.0000000000002502.
4.Evans E, Walhin JP, Hengist A, Betrts JA, Dearlove DJ, Gonzalez JT. Ketone monoester ingestion increases postexercise serum erythropoietin concentrations in healthy men [Online]. Am J Physiol - Endocrinol Metab 324: E56–E61, 2023. https://www.who.int/news-room/fact-sheets/detail/autism-spectrum-disorders.
5.Poffé C, Hogan M, Mittendorfer B. Ketone ester supplementation blunts overreaching symptoms during endurance training overload. J Physiol 597: 3009–3027, 2019. doi: 10.1113/JP277831.
6. Shaw DM, Merien F, Braakhuis A, Maunder E, Dulson DK. Exogenous ketone supplementation and keto-adaptation for endurance performance: Disentangling the effects of two distinct metabolic states. Sports Med 50: 641–656, 2020. doi: 10.1007/s40279-019-01246-y.